At Smith & Associates we strive to be personable, knowledgeable and responsive to you!
We, at Smith & Associates, CPAs are committed to providing our clients with exceptional Customer Service, Quality and Integrity.
Our Mission: At Smith & Associates, CPAs, we provide the highest quality compliance, assurance, and advisory
services to assist individuals and businesses in a wide range of industries. Our professionals partner with
our clients to meet their personal and strategic goals. We are passionate about our work and aim to
provide best in‐class services.
Our Values: Our team culture is built on collaboration. Together we do things right, by doing the right things:
We hold ourselves to the highest level of integrity and ethical standards, in our families, our community
and in our work.
We are honest, transparent and authentic in what we say and do; with each other, with our customers,
partners and our vendors.
We are empowered to make informed decisions in the best interests of you, our customers.
We are committed to continuous learning and innovation. We are imperfect and learn openly from our
mistakes. We celebrate our successes often.
Together, we work hard for you and we have fun doing it.
Our definition of Customer Service
is to constantly exceed our clients' expectations. We focus on direct involvement and personal interaction with clients on all levels and we're always accessible and responsive to their needs.
Our commitment to Quality
is seen in our level of professionalism and in the timeliness and accuracy of our work, including work paper preparation, financial statement preparation, income tax preparation, small business services and other related accounting services.
Our Integrity as professionals
is continually tested with access to clients' financial information throughout our communities. Therefore, one of the most important characteristics is that of integrity and confidentiality of client information. That is a trust, which must never be broken.
The firm and all assigned key professional staff are properly licensed to practice in the States of Maine and New Hampshire. All individuals have met or exceed the continuing professional education requirements established by the American Institute of Certified Public Accountants and the Maine Board of Accountancy and have complied with Government Auditing Standards contained in the yellow book for financial and compliance audits.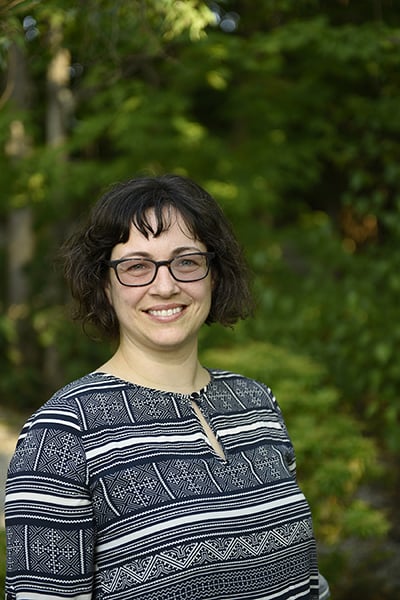 Amanda J. Schultz Brown, CPA
Shareholder
Amanda Schultz Brown is a Maine Certified Public Accountant and has nearly 13 years of experience in public accounting. In 2012 Amanda became a Shareholder of Smith & Associates and became the owner of Smith & Associates in 2017. She attended Northeastern University and earned her Bachelor's of Science in Accounting from Husson College. Amanda has focused her career and her continuing education on tax preparation and advisory services for individuals, small businesses, and nonprofits financial reporting and auditing. Amanda is a Maine representative on the New England Peer Review Executive Committee and Review Acceptance Bodies. She is currently a member of the Board of Directors serving as the Treasurer for the Yarmouth Chamber of Commerce and was awarded the 2017 President's Award for Outstanding and Extensive Service. Amanda is also a member of the American Institute of Certified Public Accountants and Maine Society of CPAs.
---
On a Personal Note…
"During my time away from the office I enjoy most of all the time spent with my three children and husband. We spend as much time outdoors as possible, especially during the beautiful summer months in Maine, gardening, camping, swimming and attending any of the local art and theater productions."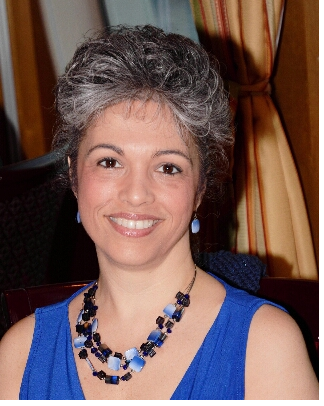 Lori Aliberti, EA
Senior Tax Manager
Lori Aliberti is an Enrolled Agent, authorized to represent taxpayers and practice before the Internal Revenue Service under the highest credential the IRS awards. She specializes in tax preparation, tax planning, business consultation, and financial report preparation. Her client engagements include small businesses (corporations & partnerships), non-profit organizations, homeowner associations, estates, trusts, and individuals. Lori holds an Associates Degree in Business Administration and Accounting and has more than 25 years experience in both public and private accounting sectors. She has been an active member of the National Association of Tax Professionals since 2005. Among her credentials, Lori holds an advanced certification pro-advisor status for QuickBooks software (Desktop & Online products) and is a Xero pro-advisor.
---
On a personal note…
"Being a life-long resident of Maine, I couldn't imagine living anywhere else. My husband & I enjoy many of the privileges our beautiful state has to offer. I volunteer throughout the communities I have been a part of for so many years and am currently a member of the Friends of the Topsham Library. Through establishing so many wonderful relationships over the years both personally and professionally, I am continually amazed with how interconnected we all are."
lori@smithassociatescpa.com
Betsy Hartwell, CPA
Seasonal Tax Associate
Betsy Hartwell is a Certified Public Accountant with over 40 years CPA experience in both private and public sectors of Accounting. While enjoying retirement, Betsy works part-time for Smith & Associates CPAs doing personal tax returns. She is also a volunteer with AARP's Foundation's Tax-Aide Program, assisting people with tax services.