At Smith & Associates we strive to be personable, knowledgeable and responsive to you!
We, at Smith & Associates, CPAs are committed to providing our clients with exceptional Customer Service, Quality and Integrity.
Our definition of Customer Service
is to constantly exceed our clients' expectations. We focus on direct involvement and personal interaction with clients on all levels and we're always accessible and responsive to their needs.
Our commitment to Quality
is seen in our level of professionalism and in the timeliness and accuracy of our work, including work paper preparation, financial statement preparation, income tax preparation, small business services and other related accounting services.
Our Integrity as professionals
is continually tested with access to clients' financial information throughout our communities. Therefore, one of the most important characteristics is that of integrity and confidentiality of client information. That is a trust, which must never be broken.
The firm and all assigned key professional staff are properly licensed to practice in the States of Maine and New Hampshire. All individuals have met or exceed the continuing professional education requirements established by the American Institute of Certified Public Accountants and the Maine Board of Accountancy and have complied with Government Auditing Standards contained in the yellow book for financial and compliance audits.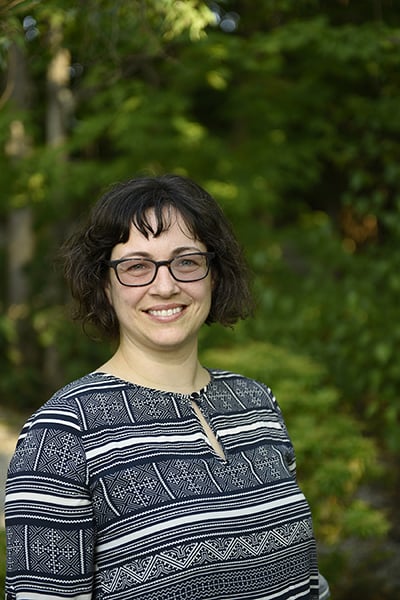 Amanda J. Schultz Brown, CPA
Shareholder
Amanda Schultz Brown is a Maine Certified Public Accountant and has nearly 13 years of experience in public accounting. In 2012 Amanda became a Shareholder of Smith & Associates and became the owner of Smith & Associates in 2017. She attended Northeastern University and earned her Bachelor's of Science in Accounting from Husson College. Amanda has focused her career and her continuing education on tax preparation and advisory services for individuals, small businesses, and nonprofits financial reporting and auditing. Amanda is a Maine representative on the New England Peer Review Executive Committee and Review Acceptance Bodies. She is currently a member of the Board of Directors serving as the Treasurer for the Yarmouth Chamber of Commerce and was awarded the 2017 President's Award for Outstanding and Extensive Service. Amanda is also a member of the American Institute of Certified Public Accountants and Maine Society of CPAs.
---
On a Personal Note…
"During my time away from the office I enjoy most of all the time spent with my three children and husband. We spend as much time outdoors as possible, especially during the beautiful summer months in Maine, gardening, camping, swimming and attending any of the local art and theater productions."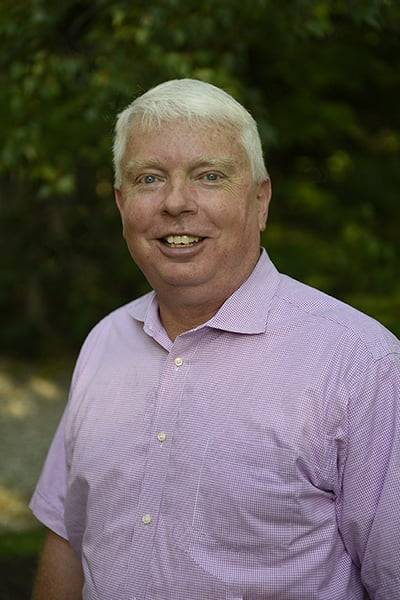 Peter J. Hall, CPA
Shareholder
Peter J. Hall is a graduate of Amherst College with a degree in Economics (Magna Cum Laude, Phi Beta Kappa) and has studied at the Harvard Graduate School of Business Administration Executive Education Program as well as the University of Southern Maine. Peter has over 25 years of public and private accounting experience, with most of this time devoted primarily to financial and compliance audits for nonprofit and governmental entities. Peter has served several local nonprofit organizations in various capacities, including as director and treasurer, and has been active in municipal government in a volunteer capacity. He currently serves as Board Treasurer of Woodfords Family Services, and sits on the Board of Directors of the Maine State Ballet and the Board of the Governors of the Maine Society of Certified Public Accountants.
---
On a Personal Note…
"I have been an avid sailor for over forty years and most summer evenings can be found somewhere on Casco Bay with family and friends (preferably without my laptop)."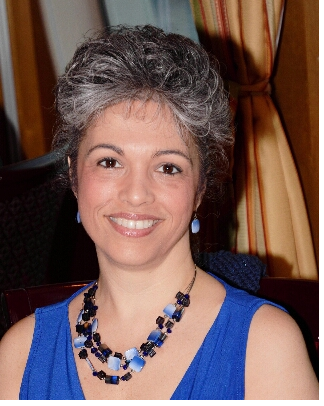 Lori Aliberti, EA
Senior Tax Manager
Lori Aliberti is an Enrolled Agent, authorized to represent taxpayers and practice before the Internal Revenue Service under the highest credential the IRS awards. She specializes in tax preparation, tax planning, business consultation, and financial report preparation. Her client engagements include small businesses (corporations & partnerships), non-profit organizations, homeowner associations, estates, trusts, and individuals. Lori holds an Associates Degree in Business Administration and Accounting and has more than 25 years experience in both public and private accounting sectors. She has been an active member of the National Association of Tax Professionals since 2005. Among her credentials, Lori holds an advanced certification pro-advisor status for QuickBooks software (Desktop & Online products) and is a Xero pro-advisor.
---
On a personal note…
"Being a life-long resident of Maine, I couldn't imagine living anywhere else. My husband & I enjoy many of the privileges our beautiful state has to offer. I volunteer throughout the communities I have been a part of for so many years and am currently a member of the Friends of the Topsham Library. Through establishing so many wonderful relationships over the years both personally and professionally, I am continually amazed with how interconnected we all are."
lori@smithassociatescpa.com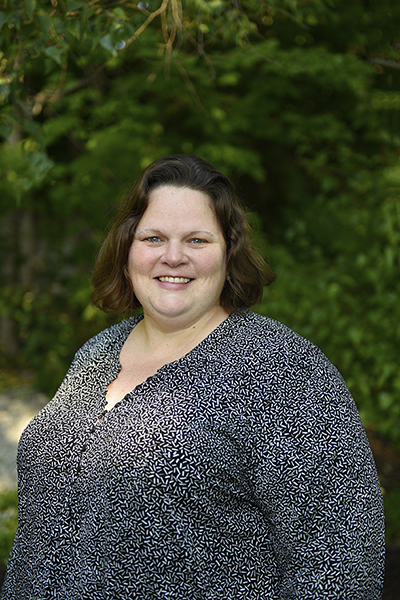 Monica Whitney
Administrative Manager
Monica Whitney has had over 20 years of Managerial experience which now includes being the Administrative Manager at Smith & Associates, CPAs. She holds an Associates Degree in Marine Biology from Southern Maine Community College, which she then continued her studies at the University of New England majoring in Biological Sciences. Monica is currently attending Southern Maine Community College to earn her Associates in Business Administration.
---
On a Personal Note…
"I have always had a strong love for all animals, especially aquatic creatures. With that being said, I spend as much time with my parents during the summer snorkeling and removing trash and debris from local lakes, rivers and of course the ocean."
Betsy Hartwell, CPA
Seasonal Tax Associate
Betsy Hartwell is a Certified Public Accountant with over 40 years CPA experience in both private and public sectors of Accounting. While enjoying retirement, Betsy works part-time for Smith & Associates CPAs doing personal tax returns. She is also a volunteer with AARP's Foundation's Tax-Aide Program, assisting people with tax services.
Robert O. Graves, CPA
Mr. Graves serves as President of The Tax Resource Group, and has been doing tax research extensively since 1979. After earning an MACC/Tax at the University of Georgia, Mr. Graves devoted the next 29 years to the practice of taxation at large and small CPA firms. This experience included seven years with Price Waterhouse where he achieved the position of Senior Tax Manager. While serving as tax manager of a local CPA firm, Mr. Graves discovered that there was nowhere to turn when he needed help with a tax technical issue or access to more technical resources. In 1992, he founded The Tax Resource Group to meet that unfulfilled need.
Wayne C. Smith, CPA, CGMA
Retired Shareholder
Mr. Smith attended the University of Miami in Coral Gables, Florida and graduated from the University of Maine with distinction. He holds a Masters Degree in Business Administration from the University of Southern Maine and a Master of Science in Taxation from the Washington School of Law. Wayne is a Certified Public Accountant, a Chartered Global Management Accountant, an honorary member of the American Institute of Certified Public Accountants and a member of the Florida Institute of CPAs. Mr. Smith has previously qualified as a Peer Reviewer under the AICPA Practice Monitoring Program for firms without SEC clients. He also served as a director of several non-profit boards and is a member of the Executive Committee of New England Peer Review. He has had more than 40 years of experience in the practice of public accounting, including work with an international accounting firm.